About Erickson Clinic of Chiropractic
Serving Winston-Salem Since 1986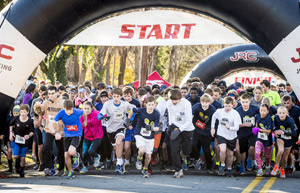 In over three decades in practice, Dr. Erickson has treated more than 20,000 patients in and around Winston-Salem. Patients drive in from a hundred-mile radius, from Charlotte, Raleigh, Boone and Virginia – to take advantage of his experience.
Looking for Relief?
Dr. Erickson is renowned for his ability to help patients with chronic issues, and who have not been successful in finding help elsewhere. He routinely helps patients to get off of medication and avoid surgery. Chiropractic can help.
Relief from your pain is just the first step. Patients say that what they've experienced since coming to Erickson Clinic of Chiropractic has changed them physically, mentally and emotionally – for the better.
Who Comes To Erickson Clinic of Chiropractic?
We care for children of all ages, from infants to young adults.
We tend to attract health-minded patients with a proactive philosophy. Recreational and professional athletes, active families, and intelligent patients who want to make smart decisions to optimize their health, all are a part of the family at Erickson Clinic of Chiropractic.
Don't let that chronic problem rule your life. Call us today, find relief, and get on the road to a healthier life. (336) 760-1333
---